Mark Poplawski, DPM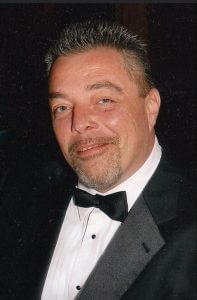 Mark Poplawski, DPM
Dr. Mark Poplawski is a highly qualified and experienced professional who specializes in treating issues related to foot and leg pain, mobility, and various conditions that can affect people. He has extensive knowledge and training in providing comprehensive care to patients and helping them overcome their foot problems. Dr. Poplawski strives to ensure that every patient has a comfortable and positive experience when visiting his office.

One of the key aspects of Dr. Poplawski's practice is his focus on effective communication with patients. He takes the time to listen to their concerns and provides clear and concise information about their diagnosis, treatment options, and expected outcomes. By doing so, he empowers patients to make informed decisions about their health and well-being.

At Jersey Shore Podiatry, patients can access a range of treatments for their foot and leg issues. One such treatment is neuropathy, a condition that can cause numbness, tingling, and pain in the feet and legs. Dr. Poplawski is well-versed in the latest techniques and therapies for treating neuropathy and can develop an individualized treatment plan that addresses the underlying causes of the condition.

Another treatment available at Dr. Poplawski's office is foot orthotics. These are custom-made inserts that fit inside shoes and are designed to support the feet and improve overall foot function. Dr. Poplawski can assess a patient's foot and gait to determine the appropriate type of orthotic device to prescribe.

Diabetic foot care is another area of expertise for Dr. Poplawski. Diabetes can lead to complications such as nerve damage and poor circulation, which can increase the risk of foot ulcers and infections. Dr. Poplawski can provide specialized care to diabetic patients to help prevent these complications and maintain optimal foot health.

For patients with wounds and ulcers on their feet, Dr. Poplawski offers advanced wound care services. He uses the latest techniques and technologies to promote healing and prevent infection. By closely monitoring the progress of each patient's wound, Dr. Poplawski can adjust the treatment plan as needed to ensure the best possible outcomes.

If you are experiencing foot or leg pain, mobility issues, or any other foot-related condition, Dr. Poplawski and his team are here to help. We are committed to providing compassionate care and personalized treatment plans to help you achieve optimal foot health and get back to the lifestyle you love. To learn more or schedule an appointment, please reach out to our office today. Dr. Poplawski would be happy to speak with you and answer any questions you may have.